Home and Family
K-State Research and Extension is a leader in providing research-based information and education for creating strong, healthy Kansas communities. We strive to improve family relationships, develop consumer and financial management skills and help Kansans balance the demands of work, family and community. Through our programs, classes, publications, newsletters, columns, and much more, our agents provide you Knowledge for Life.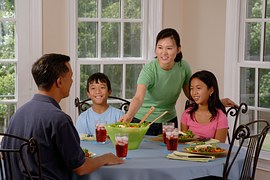 Sitting down at the table to eat a meal as a family is so important.This is the time for everyone to put down their electronics and havea conversation about the day or week.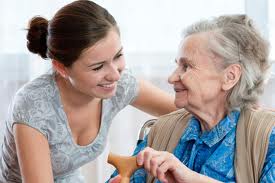 Our elderly would love some of your time. Stop and take thema flower or if you are short on time send them a card. You neverknow what an uplifting that could give a person.
Managing Tough Times
Making the Most of My Money, Nutrition for My Family, and How Can I Cope